Where Art Blends with Fashion

WELCOME TO MoZaic Boutique

"Take one step inside MoZaic Boutique and you probably wont want to leave for hours! ... it has the look and feel of a shop straight out of SoHo. Filled with an intriguing mix of trendy clothing, unique accessories and beautiful art pieces, you are bound to discover a new treasure each time you shop! Combine that with the infectious and welcoming personality of store owner Nancy Gilmore and in minutes you will feel right at home at MoZaic Boutique!"

 - Ashleigh Kuhn Pittsburgh Fashion Magazine

Come see what all the excitement's about!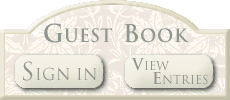 Please take a moment to say hello and share your thoughts with everyone about MoZaic Boutique!

LAST DAY OPEN TO THE PUBLIC

12/15/18

Wrapping up 10 fabulous years in a bow!